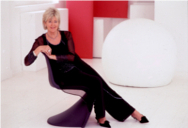 Spas have added greatly to our lives in the last two decades…they have brought us to new, different and exciting places, introduced us to the most exotic of therapies, educated us about the mores and traditions of other cultures but most of all encouraged us to be kind to ourselves. Life is often stressful, tough and hard work and we need space and time to rest and repair. And whether that time is used treating ourselves to a head and shoulder massage, a day of pampering with the girls, a weekend away with the love of our life or a full blown break in the sun – it can only do us good and help us feel fantastic. Here we look at the full blown break – the escape to an exotic location, a trip to an exciting island, an experience to remember.
Currently the Maldives is spa central, as almost every month a five star resort opens on its own paradise isle with a truly sybaritic spa on offer. One of the latest openings is the Waldorf Astoria's first resort, the Beach House on Manfaru island. On the northernmost atoll of this island republic it is for the discerning aficionado. The Modun Spa is at the heart of the resort surrounded by tropical rainforest with its own apothecary, where tailor-made oils and unguents will be prescribed and made for guests, and a choice of Aromatherapy Associate treatments or traditional ayurvedic therapies. And at its centre is a labyrinth, the place to be still, relax or meditate. Because of the closeness to India, many of the resorts offer ayurvedic therapies and one of the most authentic is Four Seasons at Landaa Giraavaru, where a consultation with a doctor is your first appointment you have. This will establish how the doshas (fire, air and water) are positioned in your body – they should be finely balanced for perfect well-being, and the regime which will be prescribed for you will try to achieve that during your stay.
Not all Maldivian spas are so serious, for instance Huvafen Fushi is the most fun with its underwater treatment room. You, on a massage table, while the fish swirl around looking through the glass walls at you. The strange sound and tranquil blue light is soporific and mega-relaxing. If you're looking for the most glamorous spa then head for One&Only Reethi Rah with its hammam, experience showers, amethyst crystal steam room and a host of Espa treatments and rituals. Best of all it has a Bastien Gonzalez podiatry centre – he is the man who will give you toenails like the inside of shells and feet that feel of silk. And if you really want to be spoilt for choice it's difficult to beat the spas at the Conrad Rangali – one is totally devoted to working on your chakras (this was also the first to have glass floors in the treatment rooms so you can watch the fish and the coral), and the other is a full-service, mega luxurious version in its own spa village with accompanying restaurant. And for those who wish to develop the spa habit at an early age, there's a special Ice Cream Spa for children which offers minicures and Princess Me facials!
The very image of a banyan tree summons up a feeling of serenity and wellbeing. You can imagine the Buddha meditating in the shade of one and have seen glorious pictures of garlands of jasmine and marigold decorating them, they are a little magical as well as mystical. So little wonder then, that Banyan Tree spas attract and seduce us throughout Thailand and the Middle East. It is still difficult to beat the flagship Banyan Tree in Phuket located in its own traditional Thai building with indoor and outdoor salas, a fitness centre, restaurant and boutique. This is often where visitors try a Thai massage for the first time under the shade of a frangipani tree and surrounded by the scent of lotus and jasmine, little wonder it stays in your memory forever. The resort now as well, offers rather grand spa villas, which come complete with not just a pool and a Jacuzzi, but their own massage salas in the garden. You stay put, and the spa and therapists comes to you.
However, the newest and most exotic branch of this family opened at the end of last year in Al Wadi Ras al Khaimah, deep in the Arabian desert on the border of the Sultanate of Oman. Here in this tented extravaganza is where to have a Scherazade moment among the pools, fountains, arches and gardens of the resort, and then take yourself instantly to the spa to be indulged with massages and wraps, rituals and journeys. The silence of the desert and the drama of the landscape make it possibly the most seductive of all the resorts.
In the depths of winter and out of the greyness of a February afternoon there is nothing quite so uplifting as a glimpse of the bright blue of the Caribbean Sea. Just looking at it makes you feel better, while floating and being embraced by its warm waters is the perfect anti-dote to a British winter…add a spa, and you're almost in paradise. Make that the clifftop one at Curtain Bluff in Antigua, whose views alone can soothe any over-stressed, over wrought mind, while its massages will unknot and relax tired and tangled bodies. Guests love the relaxation area with its jet pool and deep sun loungers that they never want to leave.
After a tad too much sun, salt and wind your poor face and body may need great dollops of nourishing and pampering…well go for glamour and head to Barbados' ritzy classic Sandy Lane and its luxurious spa. The spa has just introduced to its menu the oils and creams of French botanical favourite, Anne Semonin. Just lie down, close your eyes and let your skin drink. Afterwards take a sunset stroll along the most famous beach on the island and see, from behind your shades, how many celebrities you can spot.
If you're looking for somewhere a little quieter, but just as fashionable, then Parrot Cay in the Turks and Caicos is one of the best and most comprehensive spas in the area with a glorious yoga pavilion and some of the best yoga teachers you can find. Of course you can get every type of treatment and therapy but you can't spot Bruce Willis when you are lying down…and is that really Donna Karan doing the downward dog? They both have villas on the complex and are great devotees of the spa
---
Jo Foley, Contributing Editor
For over quarter of a century, Jo has been visiting and reviewing Spas, Sanctuaries and Wellness Centres on four continents and has written about them for publications as varied as the Financial Times, Conde Nast Traveller, Tatler, Harper's Bazaar, the Sunday Telegraph, Woman&Home, the Daily Mail, the Times and InStyle. She has observed as Fat Farms have morphed into Pleasure Palaces and Health Centres into Holistic Hideaways, and has experienced rather more than her fair share of ayurvedic retreats in India, Traditional Chinese Medicine programmes, Hay Baths in Austria, Inca inspired Temezcal sweat lodges in Mexico, Native American Hopi Candle therapy in Arizona, Thai massages, Balinese baths, thalassotherapy hosings in France, detoxes in the Dolomites, and hammams throughout the Middle East. Hence, she can spot a charlatan at fifty paces, and is quick to differentiate between those who can truly cure and those who merely con.